DY ELACEN Co., Ltd.
is hiring talented people.
DY ELACEN Co., Ltd., who brings out the infinite possibilities of each individual
and makes dreams come true, is recruiting excellent talents.
DY ELACEN Co., Ltd.'s open recruitment takes place in the second half of every year,
and recruitment from time to time may be conducted on an irregular basis.
It will be announced on the recruitment bulletin board, so please check it from
time to time and submit your application.
Ideal image
DY ELACEN Co., Ltd is waiting for talented people with a strong spirit of
challenge and creativity.
in addition, we are waiting for young people with a passion for being the best
in the world with the right values.
Invest in the future with DY ELACEN Co., Ltd.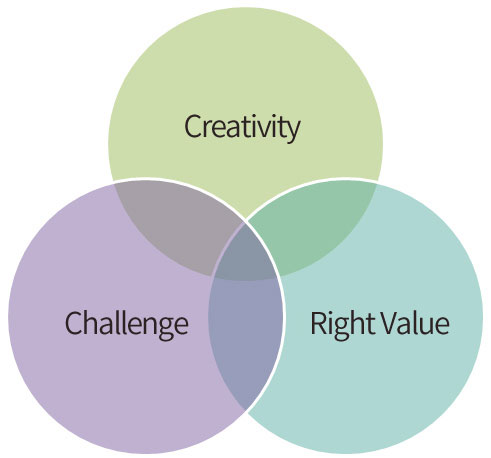 Recruitment Targets and Qualifications / DY ELACEN Co., Ltd hires excellent talents in various fields.
Selection Procedure / The selection procedure for all recruitment is as follows.

Recruitment-related inquiries / please contact the contact information below.
Tel : 82_(0)43-883-0760
Fax : 82_(0)43-883-0765
Email : support@dyelacen.com
Address : 134, Haiteksandan-ro, Samseong-myeon, Eumseong-gun, Chungcheongbuk-do, Republic of Korea